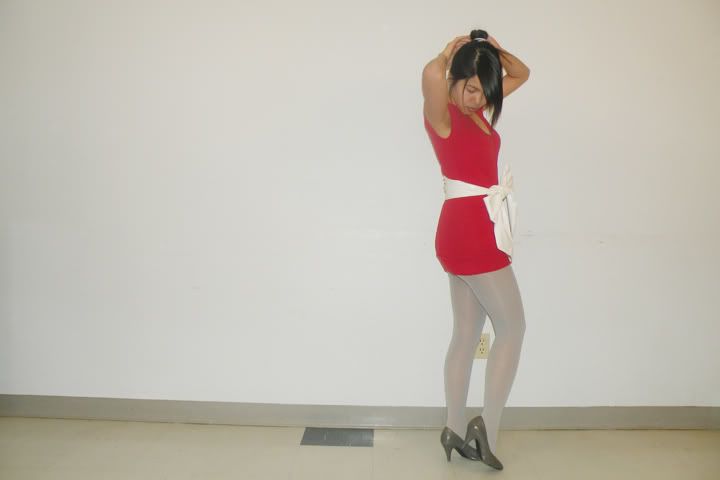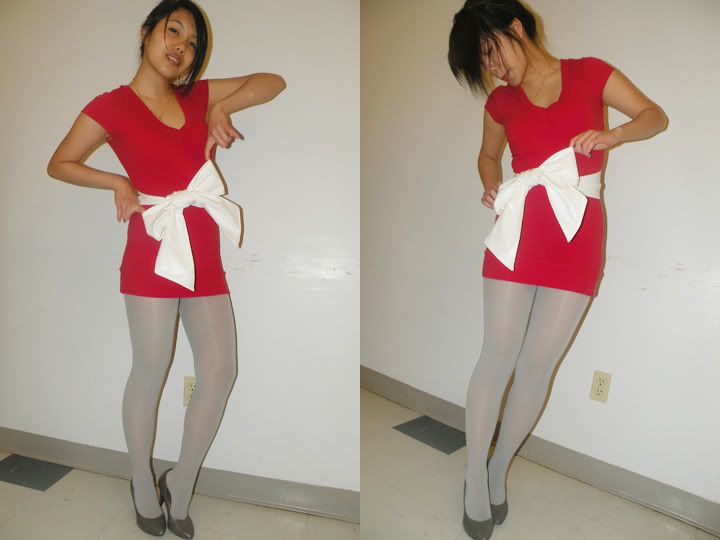 dress from Bluenotes, tights and le Sash belt from American Apparel, heels from H&M
I definitely wasn't in the best of moods this weekend. Why does Valentine's day always bring the drama? Not to mention preparing for the two midterms I just wrote and the death of McQueen. It's definitely been a stressing last few days. So here's my belated tribute to Valentine's day. I woke up on Sunday morning to my housemates making me a double layered heart shaped cake and sugar cookies. Of course they ate it too, but it was in my honour 'cause I'm the only one who actually likes Valentine's day. They're the best.
I'm going home for reading week on Friday, bought my ticket and everything. I'm just so excited to go home and see my family. I was so homesick this past weekend too 'cause it was Chinese New Year and I called home to let them know how much I missed and love them. It was wicked depressing. Bah, I'm just in one of those moods!!
New York Fashion Week as a whole so far isn't disappointing. But it's not impressive either. I have a lower standard for NYFW and it's meeting that standard right now... just not surpassing it. Tomorrow when I'm not so tired I'll compile a few of my favourite looks from my favourite shows so far.
playing on my iTunes:
City Girl by Tegan and Sara