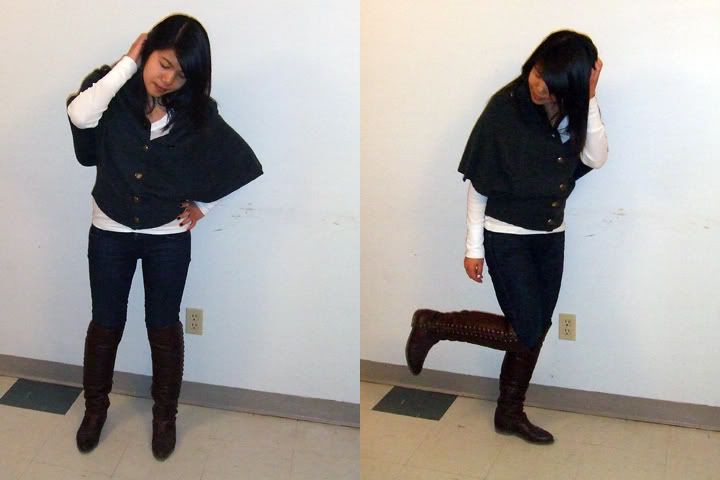 sweater cape from Forever XXI, jeans by Refuge, vintage boots
I'm so overworked this week! But reading week is so soon I can smell it. If only it would come faster... I've been finding new ways to procrastinate too. Hand-made some early valentines day cards for my housemates to surprise them with this morning. Pictures of those to come maybe, I'm going to make a few more when I find the time.
My friend showed me the
Blue Bell
site today and it's actually really entertaining for a good ten minutes. I don't love their clothes, just not my style. But their site design is really entertaining. I love interactive clothing brand marketing! :)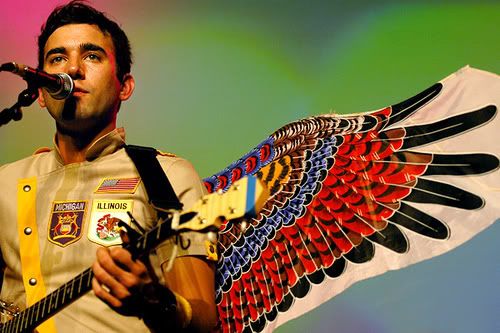 I'm having a Sufjan Stevens day. Genius.
1.
Wolverine (rarity/b-sides)
2.
To Be Alone with You (Seven Swans)
3.
We're Goin' To the Country! (Song for Christmas Volume 1)
4.
The Lord God Bird (rarities/b-sides)
5.
Chicago [acoustic version] (The Avalanche)
6.
Super Sexy Woman (A sun Came!)
7.
Decatur, or, Round of Applause for Your Step Mother! (Illinoise)
8.
Casimir Pulaski Day (Illinoise)