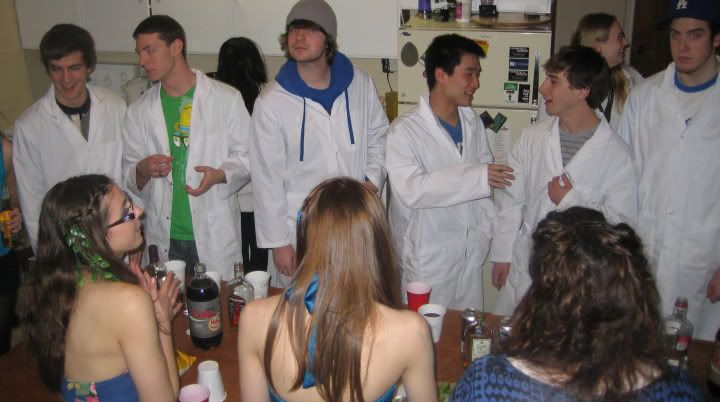 tank, braided belt (worn as headband) and bandeau from American Apparel, shorts from Campus Crew, necklace from the streets of Costa Rica
There's a fine line between looking like an Avatar and looking like a smurf. I'm not sure I was on the right side of that divide last night. I think the leaves all the gaels had on were a nice touch though. Thank goodness for friends in high places at the American Apparel store nearby. They're always coming through for me at costumed events.
I did have a lot of fun catching up with my frosh that did show up to their slosh. And a lot of them brought friends so it was still a good time. I had them destroyed by 10pm.
playing on my itunes:
Let's Call It Off by Drake (ft. Peter Bjorn & John)